751 Families Purchased Housing under the Fund's Programmes in 2018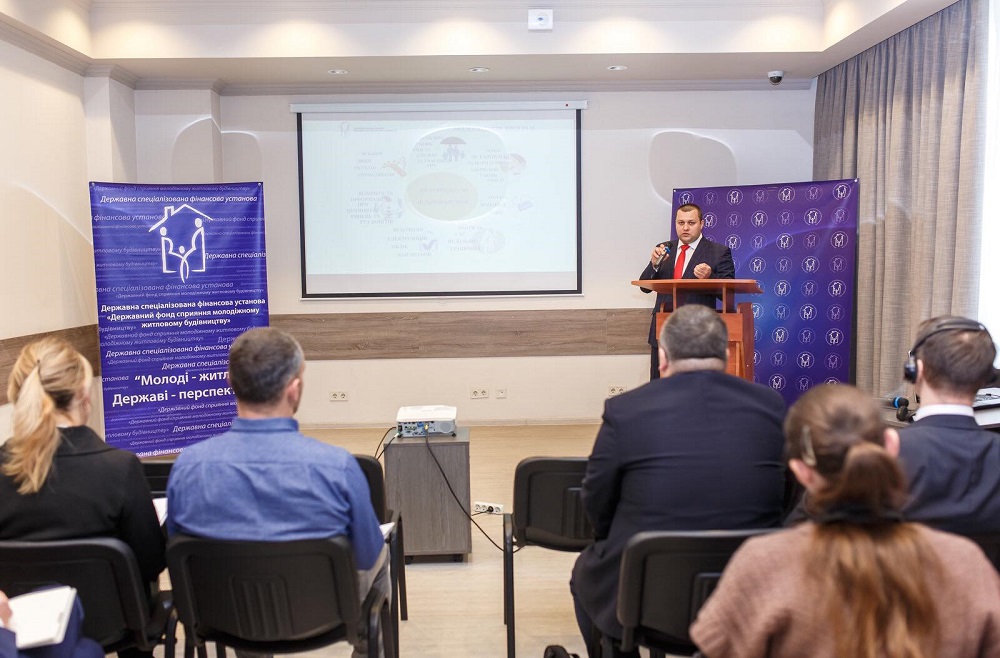 On 22 January, the State Fund for Support of Youth Housing Construction presented the results of its work in 2018, as well as the plans for 2019. Serhii Komnatnyi, the Chairman of the Board, made an overview of the institution's activities.
In total, 38 703 Ukrainian families were provided with housing for the whole period of work through the housing programmes being implemented by the State Fund for Support of Youth Housing Construction.
The Fund's loan portfolio reached UAH 1,28 bln at the beginning of 2019.
751 agreements were concluded with citizens for the purchase of their own housing under different programmes in 2018.
Starting from 2017, 445 families of ATO veterans (238 – in 2018) and 273 IDPs' families (208 – in 2018) purchased their own housing due to the Fund's programmes.
UAH 583,8 mln were invested into the construction domain last year: UAH 240,9 mln – funds from local budgets, UAH 218,8 mln – funds of citizens, UAH 87,1 mln – the Ukrainian State budget funds and UAH 37 mln – funds of the institution's charter capital.
The State Fund for Support of Youth Housing Construction initiates the update of legal texts in the housing domain. The terms of the affordable housing programme and the programme of granting loans from the Fund's charter capital were updated, simplified and made transparent. 17 legal texts were drafted with the Fund's participation for the last two years: 6 draft laws and 12 governmental decrees. 1 law and 4 governmental decrees were adopted with 12 legal texts being processed.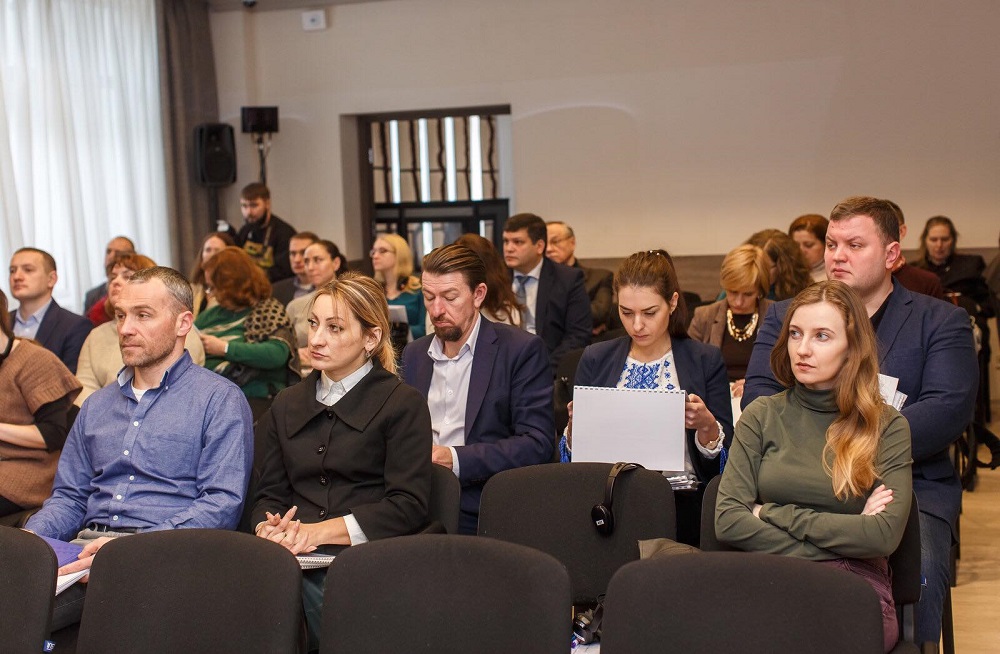 The Fund's regional departments are currently implementing 110 regional housing programmes in cooperation with local authorities and self-governments. 23 new local programmes were approved just in 2018.
The Fund established cooperation with a number of international agencies: Council of Europe Project "Internal Displacement in Ukraine: Building Solutions", UNECE, UNHCR, CEB Governor, Head of EIB Representation in Ukraine, IOM, NRC Country Director, UNDP, DRC, IWO and EKYL.
The plans for 2019 envisage preparing the draft Law of Ukraine on the Strategy of the State Housing Policy, support of submission of the draft Law on Housing Provision Mechanisms and the draft Law on Rental Houses to the Parliament's consideration.
Serhii Komnatnyi also presented projects on the involvement of extra-budgetary financing for housing programmes.
"In view of insufficient financing we seek possibilities to satisfy people's request for housing. Thus, we activated the work directed at the involvement of extra-budgetary financing of housing programmes. This lies within the Fund's statutory powers. We discuss a number of conceptual proposals, which were elaborated by the Fund's employees, with potential donors", - the institution's leader said.